Another day in the lab
Who said science is not a creative art?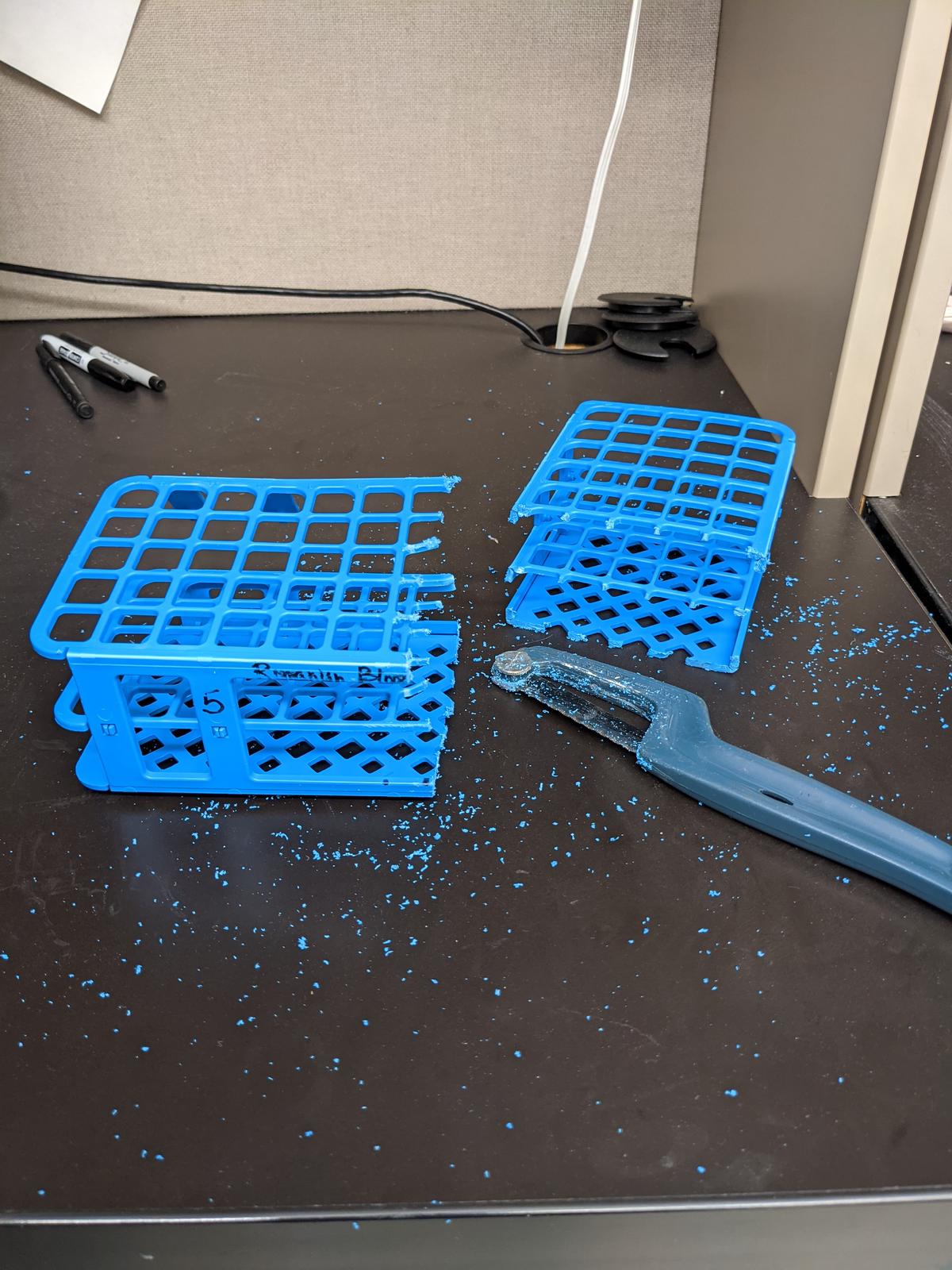 Sometimes you just have to improvise. We needed clean the ion block from our LC-MS/MS in a ultrasonic water bath, Unfortunately the basket went missing. This "basket" was our quick solution on a Friday afternoon.
In case you are curious - yes the preventive maintenance was finished on Friday. A good way to start a weekend for everyone… except for the freezer rack.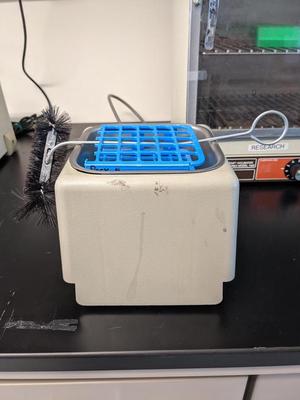 Only one freezer rack was harmed in the completion of the preventive maintance